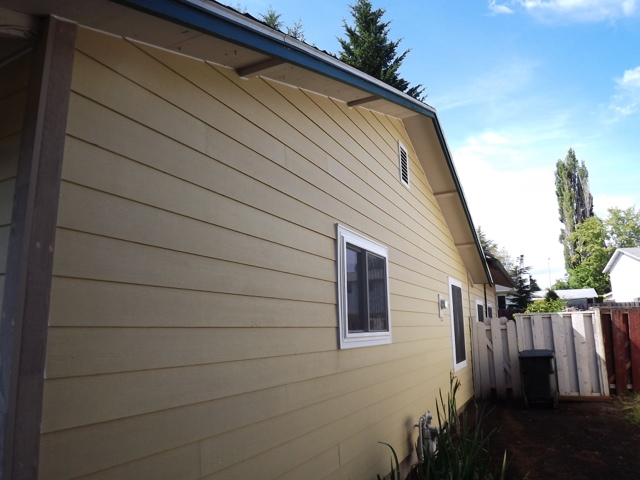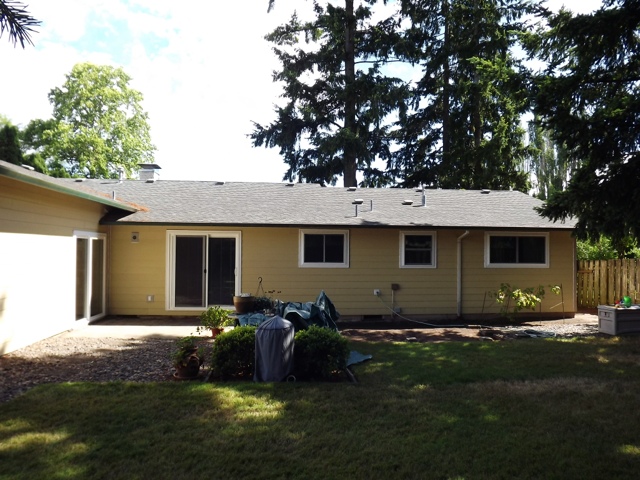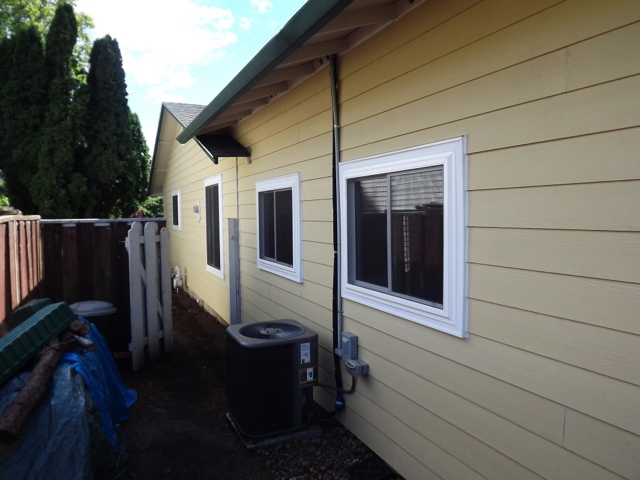 How long does exterior house paint last in Oregon?
Many factors will dictate how this question will be answered.
Factor # 1- Substrate on your home or commercial building? What condition is the current siding in?
If the paint is failing you will undoubtedly run into challenges that first need to be addressed in the preparatory stage of the painting process. If your siding is in good condition then the project ought to proceed with out any major hindrances from the preparatory stage.
Factor # 2- What type of paint you are applying to the substrate?
In my opinion, if you go cheap on the paint you get the performance that you paid for. It never pays to go cheap on the paint that you put on your home. Your ROI (Return on Investment) will be a lot better if you consider a mid-level to high-end paint coating product, this will be especially true if you plan to sell your home in the near future. Statistics state that on average Americans spend approximately 5-10 years in their home before they decide to sell and move to another home.
Factor # 3- Are you applying a primer coat before you apply a top-coat?
The entire exterior of your home probably does not need to primed out unless there was never any primer applied to the substrate before the top coat was applied and if that is the case your home may need to be re-sided or completely scraped down to a bare substrate.
Factor # 4- Location of the building or home?
For example,how many sides of the home are exposed to intense sunlight? Normally, two sides of the home will receive a majority of direct sunlight. After many years of intense sunlight, rain & snow you may start to see peeling, bubbling, alligatoring type indentations on your home's paint surface. It is a good idea to be aware of the humidity when you get ready to paint. Make sure that the substrate that you are going to paint is dry and free of dirt and or other debris.
Factor # 5- What will the application process be by the licensed contractor?
If it is sprayed and back rolled or back brushed with heavy mills you should have a solid paint job. If it isn't simply ask your contractor how he/she is going to apply the paint.
Factor # 6- What weather and humidity will be present when the application of primer and or paint is taking place on your painting project?
There are paints specifically manufactured for application in below freezing weather to as low as 0 degrees. There are other paint that can go down as low 35 degrees up to 90 degrees. The nominal painting temperatures to apply paint on the exterior of a home or business is between 50 – 90 degrees Fahrenheit. Make sure that your contractor is qualified enough to make the call to stop painting if the weather is too hot to paint in. If it is above 90 degrees the paint starts to dry really quick and if you are back rolling the substrate the paint will tend to be pulled off just as fast as you put it on. Your paint millage will be lower than anticipated and you will not get a uniform coverage on you home or business.
Factor # 7- What is the chemical composition of the paint that you are using and why is paint so expensive?
The more binders in the paint, the higher the cost of the paint. The chemical components that make up the whole sum of paint are sold as a commodity on the stock market, this will affect the price of your paint but for the most part paint has gradually risen in cost steadily over the last decade or two.
Factor # 8- What fillers and binders are used in the compositional make up of the paint?
Diatomaceous earth, talc, lime, barytes, clay, etc. (1)
Factor # 9- What hiding pigments are used in the components of the paint?
Titanium dioxide, phthalo blue, red iron oxide (1)
Factor # 10- What is the binder in the paint?
"Binders include synthetic or natural resins such as alkyds, acrylics, vinyl-acrylics, vinyl acetate/ethylene (VAE), polyurethanes, polyesters, melamine resins, epoxy, or oils. Binders can be categorized according to drying, or curing mechanism. The four most common are simple solvent evaporation, oxidative crosslinking, catalyzed/cross linked polymerization, and coalescence." (1)
Before you paint your home or business consider the costs, the warranty from the paint manufacturer, the warranty from your contractor (Andruszko Painting's warranty on labor is 3 years from date of completion), the type and quality of paint you are using, application process from the paint applicator, & how long you will be staying in your home. Once you have done so please call Andruszko Painting to schedule a pre estimate review of your home or business. (503).431.1194
Source:
(1) http://en.wikipedia.org/wiki/Paint